Marrakech International Film Festival Honors Films and Filmmakers
Widely considered to be one of the Arab World's premier film festivals, the Marrakech International Film Festival held 14-22 November in Marrakech, Morocco, honored some of the film industry's rising stars, as well those who have consistently promoted films and filmmaking as at an art. A nine-person panel judged fifteen films from four continents that were vying for top honors at the festival. In honor of Moroccan cinema's 50th anniversary, the organizers shone the spotlight on local films, while at the same time giving due attention to the international films competing.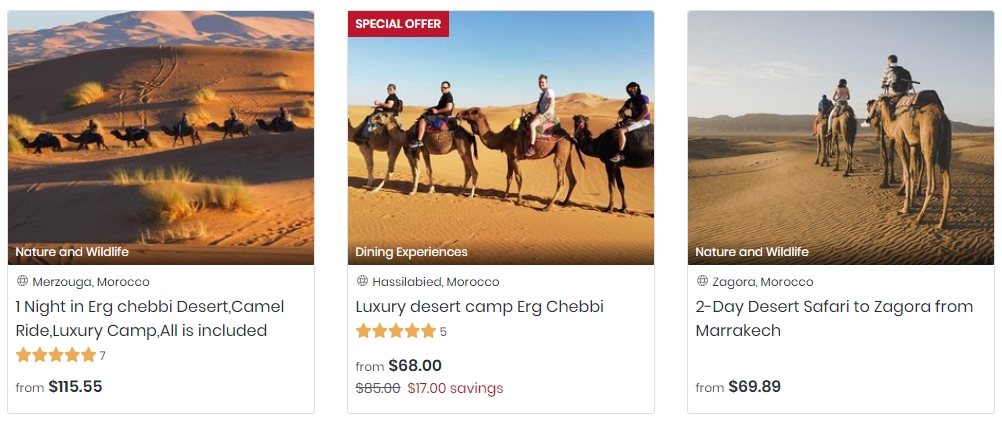 A highlight of the festival is the award of the Golden Star for the Best Film, and this year it went to Georgian director Mikhail Kalatozishvili for his film "Wild Field". Set in the remote and ruggedly beautiful Russian Steppes, the film tells the story of a young doctor, Dmitry Vassilevich (played by Oleg Dolin), who is posted to a rural community which is both isolated and lawless. He leaves behind a fiancé and a life he was content with. The story unfolds against a backdrop of violent skirmishes and encompasses a variety of interesting secondary characters.
The jury prize for Best Director was claimed by the film "The Shaft" directed by Zhang Chi, which is about the lives of a group of miners working in Western China. Honors for Best Actress went to Melissa Leo for her superb portrayal of a single mother in the thriller "Frozen River" directed by Courtney Hunt. Best Actor went to Eero Aho from Finland for his role in the 1918 Finnish Civil War drama, "Tears of April" directed by Aku Louhimies.
Three Moroccan films were shown at the Marrakech International Film Festival. Aziz Salmy's film, "Amours voiles", has been likened to a Moroccan-style "Sex And The City". It portrays the lives of five young women living in Casablanca, focusing on their efforts to forge meaningful relationships in a society clinging to tradition in a modern world and battling to find a balance between the two.
"Tu te souviens d'Adil," by Mohamed Zineddaine, follows the lives of young Moroccans who are planning to emigrate to Europe. The film reveals some of the social elements of Moroccan life that fuel religious fundamentalism. Moving away from the realities of everyday life into the realm of fantasy, Jerome Cohen Olivar presented his science fiction film "Kandisha", which is aimed at international audiences and is considered to be a ground-breaking film for Moroccan filmmaking.
The turnout for the Marrakech International Film Festival was excellent, with some of the international judges remarking that the huge number of locals showing an interest in the festival and filmmaking, indicating that the film industry in Morocco is likely to go from strength to strength.