Marrakech International Magic Festival
Morocco is often described as a destination that is filled with mystery and wonder, with magical sunsets over its desert sands and thrilling camel tours to an unknown oases waiting to be explored. And while cities in Morocco are blanketed in historical wonder and magnificent attractions, visitors will find magic, thrills, excitement and illusion in Marrakech for four days each year at the annual Marrakech International Magic Festival. It is an adventure that should not be missed and promises to keep the entire family entertained.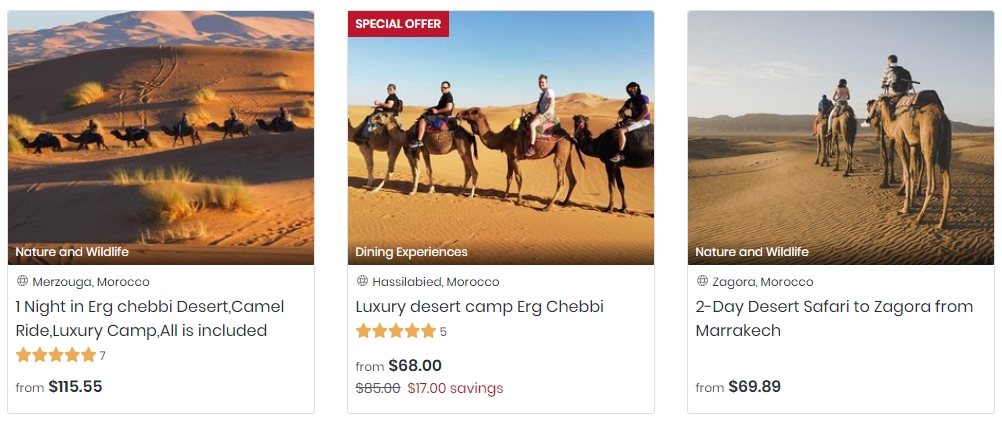 This year the Marrakech International Magic Festival will be hosted from the 19th to the 22nd of March 2011, and it is expected to be as successful as previous events. It was inaugurated in 2004, and it did not take long until the numbers of visitors to the festival increased to hundreds of thousands. The main event takes place at the Royal Theatre, but other performances take place at numerous venues across Marrakech, such as the Jamaa El Fna Square, Palais des Congres and on almost every street corner. Not only local magicians and illusionists participate in this massive event, but performers from across the world, as far as Monte Carlo, Las Vegas and Beijing arrive to entertain the crowds! There are even surprising big names at the festival and audience members are always curious to find out who will be taking to the stage next. There is a magic trick or illusion for everyone to enjoy, everything from escaping sealed boxes to mind boggling card tricks.
Visitors to the annual Marrakech International Magic Festival will be able to see such a large variety of illusions and clever tricks that they would want to return just in case they missed something. Even children will enjoy the festival as many performers include them in their acts, and perform wonders that will stun and thrill them. But even if audience members are asked to assist, the illusionists never give away their secrets and volunteers will still be amazed at the performances. After four days at this magical festival, visitors will be spell bound by the capabilities of these performers who travel to Morocco each year to showcase new illusions and mesmerize audiences for four days.