Breathtaking Ourika Valley
There are many places in Morocco that are guaranteed to mesmerize visitors, with picturesque valleys, mountain views and the tranquillity of nature. The Ourika Valley offers all this and more. Locals frequent this breathtaking valley and visitors to Marrakech usually take the opportunity to visit the Ourika Valley as a day trip, as it is a mere forty-five minutes away from the city. What makes the Ourika Valley especially unique is the fact that it can be enjoyed in both summer and winter months, making it one of Morocco's year round natural attractions.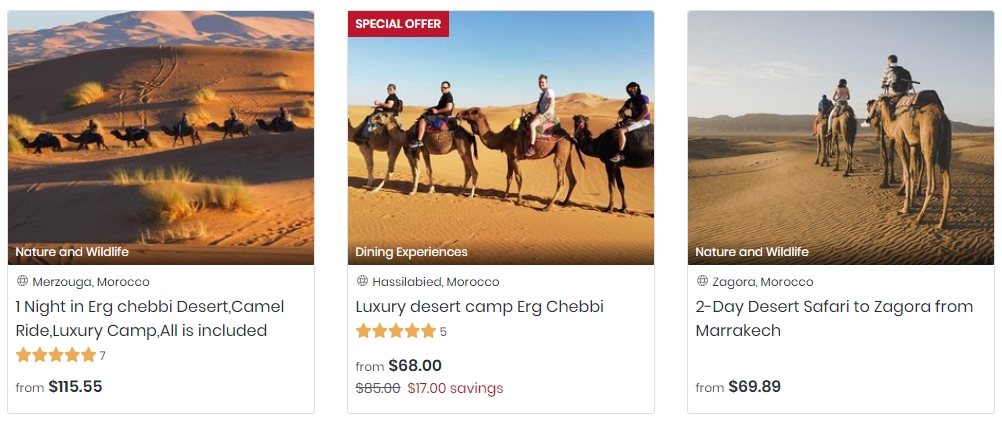 Tours throughout the Ourika Valley generally take place during the summer months, as it is the best time to hike through the magnificence of the valley. As the valley curves through the High Atlas Mountains of Morocco, visitors are accompanied by the beauty of the looming mountain range. Magnificent green fields blanket the Ourika Valley, while sudden drop-offs bring a sense of amazement to the valley. The guided valley tours will allow visitors to enjoy the extraordinary landscape in many ways, as hiking is not the only activity in the Ourika Valley. More adventurous travellers will be able to enjoy mountain biking trails and wonderful rock climbing areas, while bird life enthusiasts will be able to find bird watching opportunities around every corner. The small Berber villages break through the lush vegetation at times, and visitors are able to see these locals go about their daily tasks and lives. These villages also have cosy restaurants and hotels for visitors to enjoy refreshments or stay over before continuing on their journey.
As the summer months come to an end and winter begins to reach Morocco, the Ouika Valley is covered in snow and it is time for snowboarders and skiers to enjoy the valley for its winter sport adventures. The closest towns for skiers to stay would be Setti Fatma and Oukaimeden. Oukaimeden is the only ski resort in the Ourika Valley, and November and December are the recommended months for being on the slopes. Ourika Valley is a truly magnificent destination for visitors to enjoy, and is a wonderful experience for nature lovers and winter sport enthusiasts.