Ait Bougmez Valley – The Valley of Happiness
Adventurers looking for a destination that is truly off the beaten track will find Ait Bougmez Valley in Morocco to be the perfect choice. Located in the central High Atlas Mountains, around 200 kilometers east of Marrakech, Ait Bougmez Valley is unspoiled nature at its best. It has been compared to the majesty of the Himalayan Mountains, its lush orchards and green pastures surrounded by snow-capped mountains being quite different from the usual images of barren beauty readily associated with Morocco. The small towns with their mud brick houses scattered throughout the valley enhance its unspoiled atmosphere.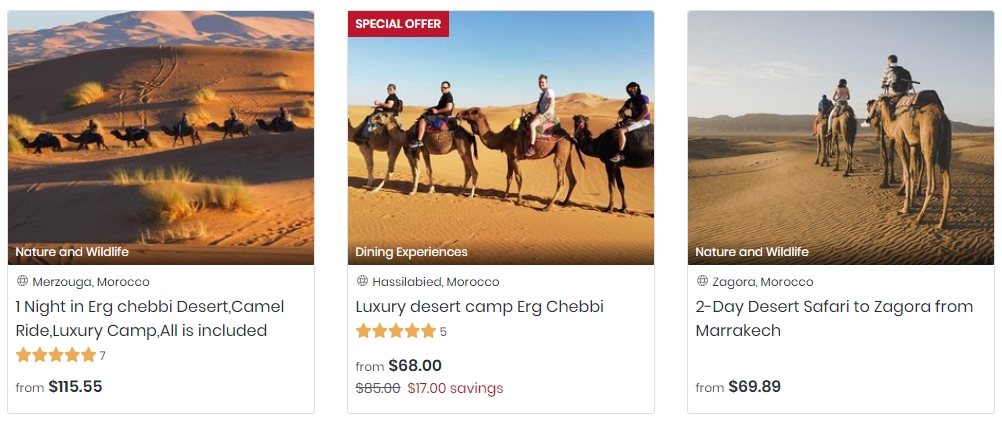 Although the valley is not that easy to reach – until recently it was cut off from the world for four months of the year due to snow – it is well worth the effort, and there is no doubt that the best way to explore the valley is on foot. There are no marked trekking routes and finding your way along the network of old caravan trails and donkey paths requires the services of an experienced guide. To truly appreciate all that Ait Bougmez Valley has to offer, trekking should be done at a somewhat leisurely pace. Each day reveals another treasure as you come across charming villages and picturesque towns where the inhabitants continue to live in the way that their ancestors have before them, untouched by the stresses of the modern world.
Some of the features of Ait Bougmez Valley include the Mgoun Massif Park with the spectacular Mount Mgoun – the second highest summit in North Africa – and the sparkling Ait Bougmez Valley Waterfall. The views in the valley are breath-taking and the villages tucked away in unexpected places are a pleasure to explore. Trekkers can either sleep in their tents or can arrange to stay with a Berber family overnight, offering a unique opportunity to gain insight into Berber customs. It is seldom that you will hear Arabic or French spoken in the villages of Ait Bougmez Valley, as the Berbers living there speak their native tongue – another good reason for having a local guide with you.
Ait Bougmez Valley is also referred to as the Valley of Happiness, and if you enjoy the simpler things in life you may want to add this lesser known treasure of Morocco to your list of places to explore.