Enjoy the Natural Beauty of Oulidia
One of the most treasured destinations in Morocco, frequently visited by locals, is Oulidia, or Oualidia. Its magnificent beaches, perfect waves and quaint local businesses and community, make Oulidia a peaceful and tranquil hideaway. Today, more tourists are starting to visit Oualidia to escape the commercial cities and towns, and find a destination that boasts many attractions and amazing natural beauty.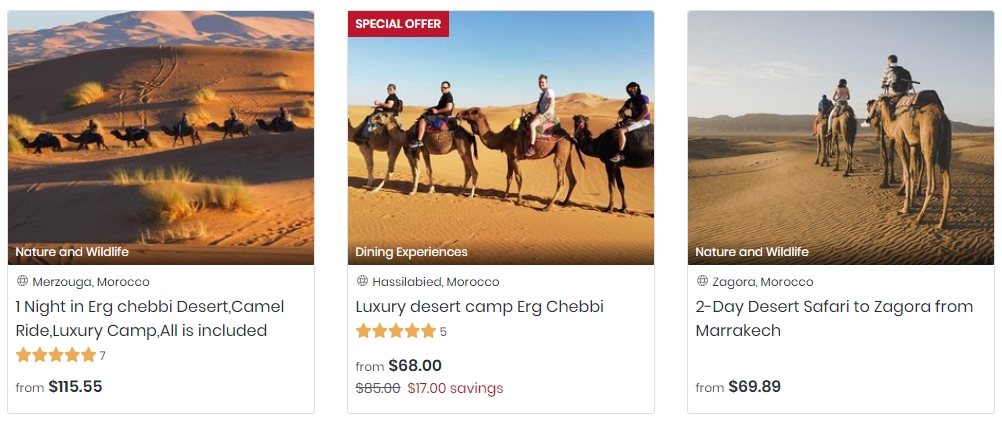 Of course the beaches are wonderful attractions in their own right, as thousands of surfers and windsurfers flock to this ocean paradise to enjoy some of the best waves and ideal water sport conditions in Morocco. Located near Safi and El Jadida, locals also escape to Oulidia to enjoy a day of sun tanning, swimming and fishing trips. The waters of Oualidia are extremely safe, as the village is located on the shores of a salt water lagoon fed by the ocean. A ten kilometer stretch of land protects the lagoon against the ocean and therefore creates two spectacular beaches for visitors to choose from. A favorite look-out point to appreciate the views of the lagoon and the beaches is the 1634 Kasbah that was constructed by Sultan El Oualid. Many of the small hotels located in the village offer breathtaking views of nature at its best.
While visitors often get swept up in the majestic cliffs, continuous sandy dunes, the great walls of waves that come crashing to the shores and the inspiring landscapes surrounding the village, it is also important to remember that Oulidia is recognized as the oyster capital of Morocco. In the quaint village restaurants, visitors will be able to enjoy some of the best prepared seafood in the country, at very reasonable prices.
Walking and hiking through the beauty of this secluded destination is very popular, with most hiking enthusiasts trying to find the best vantage points to spot some of the diverse bird life that can be seen in and around the village. Because of Oualidia is a vital resting place for migrating birds, the area is an ornithological paradise. Bird watchers will be able to see a diverse range of birds, such as warblers, storks, pink flamingoes, terns, stilts, godwits, egrets, avocets and many more.
Other nearby attractions include the Valley of Roses and the Old Palace of Oulidia. Visitors will also be amazed at the many hidden and spectacular places and sights they will come across on the road from Oulidia to Essaouira. For a relaxing vacation, or even just a weekend getaway, Oualidia is the perfect destination. From exciting activities, to the peaceful lull of the ocean – Oulidia has it all.