Someone created a thread over at russia.com
"Is Microsoft new VISTA System worth the catch?"
So i posted a screenshot of my machine for everyone to view. Judge for yourselves.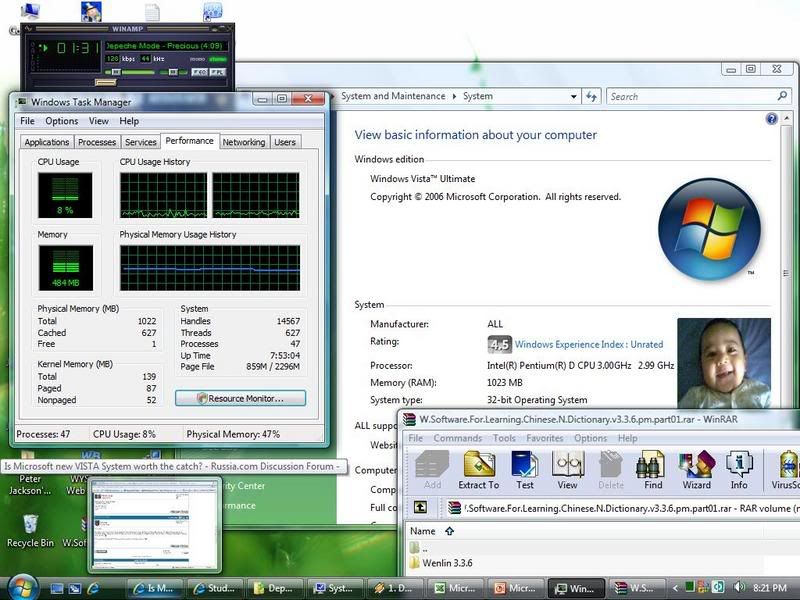 With Aero Glass, Flip 3D, Dreamscene all enabled. MS Office applications like Excel spreadsheet, PowerPoint (slideshow running), Winamp (playing a tune), Winrar, multiple Explorer tabs opened...